International Education Agent Training
Want to start your own business or have a career as an International Education Agent?
Welcome To Edvisor Academy
Train to become an International Education Agent
Edvisor Academy (EA) offers up to date industry relevant International Education Agent Training and support that is focused on quality, government and institutional compliance, first class processes, and exceptional customer service. 
Our International Education Agent Training course provides agents with the knowledge and skills to work confidently as an International Education Agent.  Not only will you learn about the Australian education system, the roles and responsibilities of an education agent but you will also understand the legislation and compliance around the recruitment of international students. 
Achieve your dream and start your International Education Agent Business TODAY!
With a course that provides you with real-world practical tips and a support team excited to help you every step of the way, 
getting started as an International Education Agent has never been easier.
An International Education Agent Training Course that is up-to-date, with practical real-world tips and examples.
Earning Capacity, for every friend or relative you assist to enrol to study at an Australian institution you will earn dollars!
Access to a Support Hotline that will help you, as you learn and grow.
Access to an Agent Portal where you can promote your business and services.
Secure web-based application and enrolment process/CRM.
Regular Australian Education Institution Marketing Updates.
Possible occupations after completing the education agent training course include:
Join Edvisor Academy
Learn how to be a Professional International Education Agent and join a network of consultants and agents who are earning while they learn!
Some of our success stories - What we have achieved

Sam Alabi
EA Graduate and Member
---
I have learnt so much about admissions and immigration processes to Australia through different training and webinars organised by Edvisor Academy & AMET Education. With their assistance and mentoring I have been able to support my students in gaining admission and achieving their objectives to study and work in Australia and I have also made some extra $$$$ in the process!😃  The team is the best, their response and experience in educational services are great. I also love that students are always provided with a variety of school options. I would recommend people to join Edvisor Academy, the team that is results-oriented and will go the extra mile to ensure you achieve whatever you want to achieve!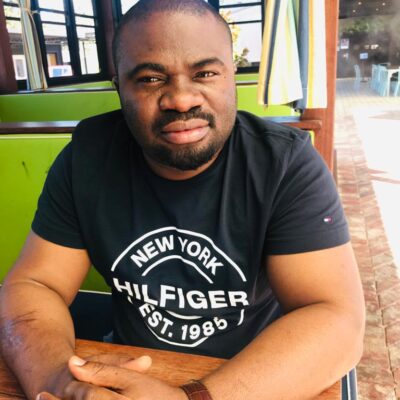 Opinder Pal Singh
EA Graduate and Member, Le Feu International
---
The EA International Education Agent Training course is easy to understand and implement and contains the latest knowledge. EA staff provide timely help, guidance and 24*7 support, as well as continuous Professional Education in training and webinars. This has helped me a lot in achieving my desired goals.  I like EA and AMET's ethics and integrity, and that my student's interest is their primary focus. If you want to be part of a platform where you can learn and grow as an agent, this is it. Helping students achieve their study dreams is EA's number 1 priority!
Rahul Jadhao
EA Graduate, PhD student QUT
---
'Studying the Edvisor Academy International Education Agent training course was a delightful experience. The training helped a lot in terms of appropriate understanding of being an Education Agent and how we can assist the students professionally, legally and ethically. The training was interactive and time saving and the trainer prepared students for exam in the lecturers itself! My most favourite part was the query solving sessions with Trish and Susann. They did not feel irritation by my silly queries and always replied and solved the queries with positive solutions and a friendly manner. A real environment for real training'.
Maria Quinto
EA Graduate, Holmesglen TAFE
---
'Anyone working in the international education industry needs to be fully trained in a course such as this in order to be able to do their job accurately and efficiently, and more importantly to understand the issues and processes from the student's perspective.
I would recommend this course to all educational institutions who deal with International students.'
Lisa Niu
EA Graduate, New Star Education
---
'I have learned a lot about how to be a qualified education agent in Australia by studying the Edvisor Academy International Education Agent Training course. My favourite part of this course was definitely taking classes with other students. It was really fun and helpful, because we were able to communicate with each other and build up the connections in the industry.
I would say to all my friends, just enrol in this course and you will not regret your decision made today, because you will receive your rewards tomorrow!'